Yard and Garage Sales
It's amazing how quickly you can accumulate a large amount of items that you rarely use. If you have looked around your house recently and wondered where everything came from, you might want to consider cleaning out and holding a yard sale.
Yard sales are a great way to get rid of some clutter and earn a bit of cash at the same time. This section of tips can help you organize and hold a successful yard sale.
Tips, Tricks, and Answers
The following articles are available for the 'Yard and Garage Sales' topic. Click the article''s title (shown in bold) to see the associated article.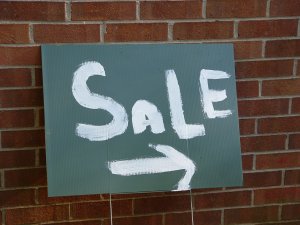 Conducting a Successful Yard Sale
Need to get rid of some of the clutter around your house? Why not have a yard sale? Done right, you can turn that clutter into cash.