Credit Cards
Credit cards can be a great way to pay for purchases online or for large-ticket items because they often include some protection from fraud and an additional warranty. Unfortunately, it is very easy to buy things that you can't afford thinking that you'll pay for it later. When this happens frequently, you might find yourself in debt.
The tips in this section can help you avoid the pitfalls that come with using credit cards. You'll also find information about choosing and comparing credit cards and reducing your debt.
Tips, Tricks, and Answers
The following articles are available for the 'Credit Cards' topic. Click the article''s title (shown in bold) to see the associated article.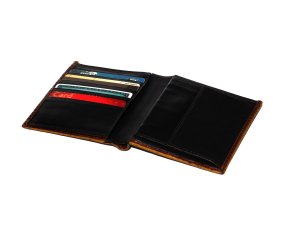 Avoiding Credit Card Pitfalls
To avoid high credit card late fees and high interest rates, you should learn your credit card payment rules and follow them carefully. A late payment allows your credit card to raise interest rates as well as charge late fees. You should mail bills on time and consider paying the credit card online or with automatic payment from your checking account, at least to cover the minimum payment amount.
Choosing a Credit Card
Credit card offers abound everywhere—in the mail, online, and on television. Credit cards aren't necessarily a bad thing, but you do need to know what you're talking about when you credit card shop. When you know what to look for then you can better decide what offer is best suited for you.
Common Credit Card Mistakes
Credit cards are frankly a double-edged sword. They can either be a huge blessing, or a huge problem, it all depends on how you use them. Here is a list of common credit card mistakes, and how you can avoid them.
Comparing Credit Cards
Shopping for a credit card is easily an overwhelming task and one that you may want to breeze over. Don't let your excitement over getting a credit card however cloud you to the importance of doing your research and making thoughtful comparisons. When you compare you can see what strengths each offer carries and you can consequently make a decision that really is best for you.
Living without Credit Cards
If you are really interested in being as financially independent as possible, then you need to be as free of debt as possible. One of the easiest ways to do that is by learning to live without the help of credit cards. While this may seem a little impossible, the truth is actually the opposite.
Negotiating a Lower Credit Card Rate
Who wouldn't want a lower interest rate? Having a good credit score isn't the only way to boost your chances at landing a sweet rate. If you can negotiate then you could very well talk yourself into an easy, laidback interest rate.
Reducing Credit Card Debt
Credit card debt is the kind of debt that can grow exponentially and can severely damage not only your credit score but your financial well being also. Getting out of credit card debt isn't impossible though. With just a plan and some discipline, your way out of credit card debt is clear.
When to Use Credit Cards
For some reason, when to use credit cards can be one of the most painful lessons that anyone can go through. Instead of trying to clean up your credit later on, learn when to use credit cards the right way, the first time. It's really not all that hard, particularly if you follow these simple guidelines.